[Online tour] Hwapochen Wetland Eco tour & Bongha village
Price
Included
- Access Link to The Virtual Group Tour - 100% online.
- Live Local Guides from Korea
excluded
- PC or Mobile Device to Join Virtual Tour
- Internet Connection
Make a Booking
We will hold a 50% discount event to commemorate the selection of excellent online tours by KTO.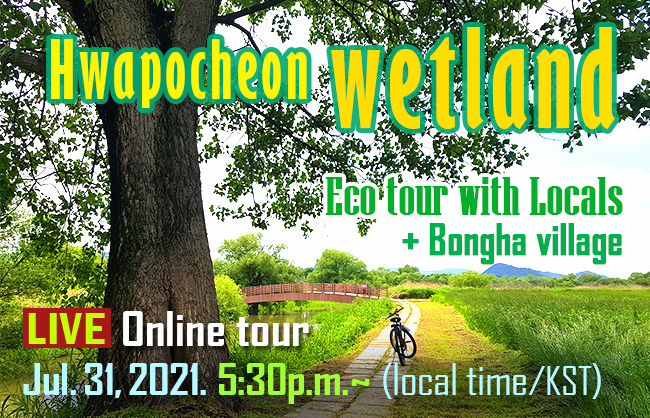 Hwapocheon Wetland, which has been around since prehistoric times, was abandoned with garbage and polluted water until 2008. It was following the industrialization of Korea.
South Korea's 16th President Roh Moo-hyun was saddened that this wetland in his home town was polluted. In 2008, after leaving office, the president came down to his hometown to live, clearing garbage from these wetlands and campaigning for environmental cleanup. With the efforts of many people, this wetland has been restored to its former beauty and has become a land of life where various fauna and flora live.
We explore this reclaimed beautiful wetland and visit Bongha Village, the hometown of the former president Rho.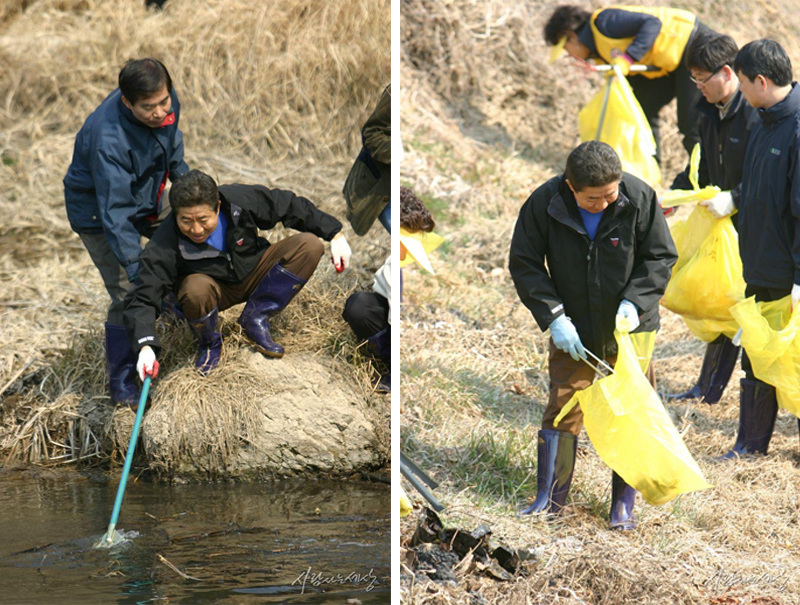 [Former President Roh Moo-hyun is picking up trash at Hwapocheon / Source: Roh Moo-hyun Museum]
Hwapocheon Ecological Park is a river-type wetland that provides excellent scenery and has well-preserved wetlands in Gimhae city, Korea.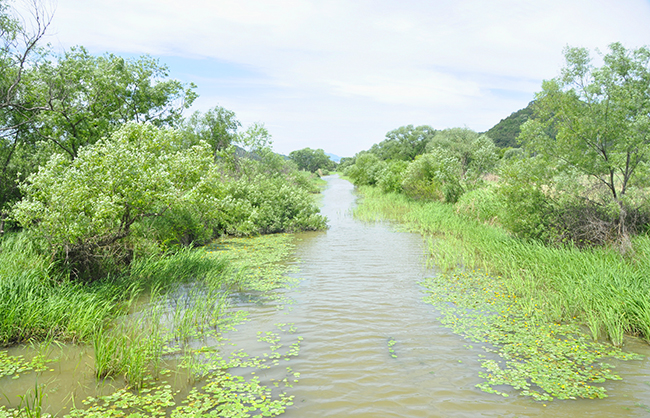 Over 800 species of various creatures inhabit the wetland, including 24 species of endangered wildlife including yellow-billed spoonbills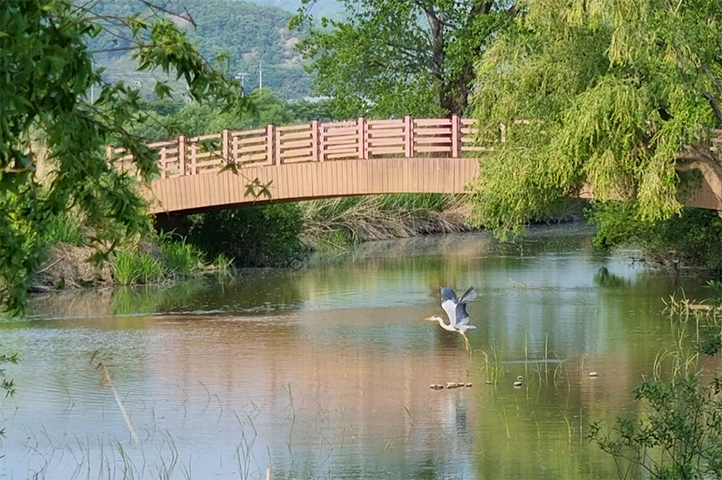 'Hwapocheon Wetland Eco park' in Gimhae city, Gyeongsangnam-do was selected as the '25 Non-face-to-Face Safe Tourist Attractions in the Spring 2021' by the Korea Tourism Organization. With as it was selected as a healing travel destination that satisfies the travel demands of the exhausted people in the era of the corona and allows them to travel safely while keeping distance in their lives, it can be seen as significant.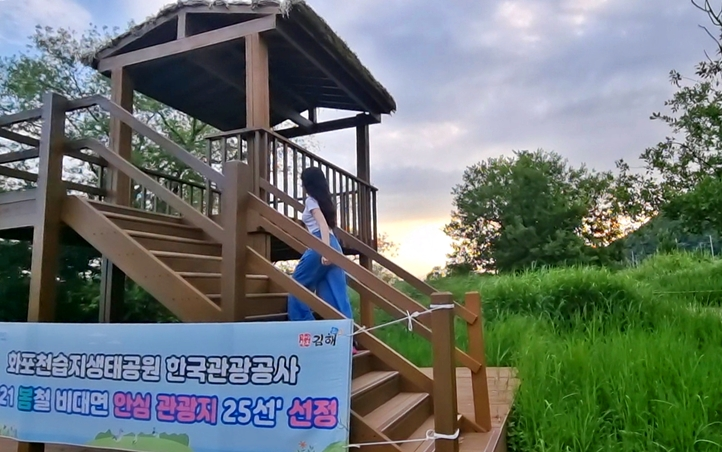 The "Hwapocheon Eco trails" is a place where the elderly and children can walk without burden because the entire section is on a gentle flat.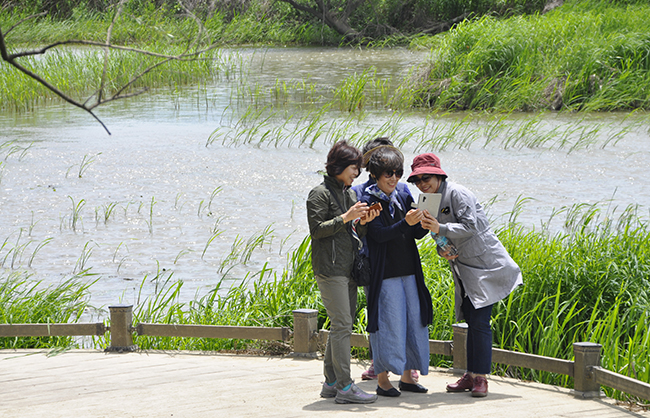 In addition, the park also has accessible walk trails which make it easy to tour around the park. You can just enjoy this beautiful scenery at your home.
In the middle of summer, we are going to explore this large area on your behalf.
Aug. 14, 2021. 5:30pm~ (local time/Korea)